Dear Canyon Creek Families,
Have you taken the opportunity to use your voice? If you haven't already responded, we would love your input on our Family Survey. And of course, the thing that is on many people's minds is the election. I'd like to share Dr. Reid's words from her last Thursday Thoughts, as she communicates so clearly on the matter.
Seriously, this election is one that is garnering significant attention and unusually high levels of participation. That is what a healthy democracy does; we participate and care deeply about what is best for each member of our community. In this great nation, we do not always agree on which ideas best support everyone; but, I believe we do agree that civil discourse is an imperative and that the free and respectful exchange of ideas is an important aspect of our community, both locally and nationally. I trust that in Our House, we will remember to be kind to one another and thoughtful about the example we are setting for the next generation, those young and watching. As we traverse the coming week of votes and decisions; words matter and perhaps our actions matter even more…
Meanwhile, at Canyon Creek and across Northshore, students and families are setting into our new routines. One of my challenges working from home during school closures has been figuring out how to signal my brain that it is "time for work" or "time stop work" each day. There is so much blending of both worlds these days, and we are missing some of the normal cues that help us with this, such as a commute to school/work. Have you struggled with this also, if you are working from home for the first time? I think this is challenging for adults and for children. Clear signals such as a commute to school or even simple routines such as putting on shoes and a backpack to signal "time for school" are missing for kids, too. I've been thinking about how we can help children (and ourselves) with some beginning and end of the day routines.
Back when we were in regular in-person school, families needed to take the time each day to help their child get ready for school and off to the bus stop, childcare, or drop off at school. We are very grateful that families are still setting aside this time for "getting kids ready for school" each day, but now in new ways! Instead of getting your child off to physical school each day, here are some ways you can help your child get ready for school:
Before they head "off to school", help your child check their Schoology page, schedule, and assignments for the day. Your child should know when their Zooms are and what learning tasks or assignments they will be doing for the day. Be sure they note any small group appointments for the day, too! This is a good time to set alarms or reminders if that strategy is helpful for your family.
This is also a good time to set a goal for the day – maybe a goal about getting work done, or getting to Zoom meetings on time, or persisting through a challenge without crying, avoiding interrupting parents during their work calls, or any other goal that is a good one for your child!
Help your child gather the materials they will need for the day. We suggest that children keep their school materials all ready to go in one spot – in their backpack, in a box or bins, or kept close by in their consistent learning area if they have one. Starting off the day in an organized way can help your child avoid frustration and lost time searching for materials and supplies.
Typically at the end of the school day, families are used to picking their child up from school or the daycare or greeting them off the bus or at home. We hope you will still create a quick "end of school day" routine with your child, which may include:
Sharing work they did today that they are proud of, or sharing something they remember learning.
Reflecting on their goal if they set one to start the day.
Re-organizing their work area and materials and charging devices so they are ready to go for the next day.
Planning for what responsibilities and choices they have for their "home" time in the afternoon and evening.
If you haven't already, it might be a good time to have a conversation with your child about what "getting ready for school" looks like each day at home, and what "done with school for the day" looks like. Depending how your family is navigating our learning schedule with your own family/work schedule, your routines may be different, and that is ok. Routines are really important for our brains. Routines reduce anxiety. Routines help our brains have the structure they need to have the capacity to access and retain new learning and to pursue challenging tasks. If you need help with setting up a routine for your child to start and end the day, please reach out to your child's teacher or me.
Finally, please help me welcome Umalakshmi Chidambaram to our staff. Our 5th grade EAP classes were quite large and we recently received additional staffing to create an additional classroom. We are happy to have Ms. Chidambaram join us to teach the new class.
Warm Regards,

Bruce Denton
Principal
bdenton@nsd.org
In This Issue...
Dates to Remember
In the Know:

Calling All Canyon Creek Community Veterans!

Our Book Fair is Going Virtual

Moving or Home Schooling

Attendance Robocall Begins

Attendance Line and Email

Canyon Creek Family Survey Fall 2020

Keep Checking Out Those Library Books!

In Appreciation
PTA News
District News
---
Dates to Remember
No School Days
Nov 11 - Veterans Day
Nov 26 - Thanksgiving Day
Nov 27 - Thanksgiving Break
Important Events
Virtual Veteran's Day Assembly
Virtual Book Fair Dates
Early Release Wednesday

Nov 4, Nov 18, and Nov 25
---
In the Know!
Calling All Canyon Creek
Community Veterans!
We are inviting all Veterans in our Canyon Creek
Community to participate in our Virtual Veteran's
Day Assembly on Tuesday, November 10, 2020.
To find out more please go
to http://bit.ly/Veteraninvite or click on the QR code
below.

Questions? Email Laurie Powers, Dean of Students, Canyon Creek Elementary at lpowers2@nsd.org
Our Book Fair is Going Virtual!
Dear Canyon Creek Families,
The Scholastic Book Fair is back! We are working hard to keep kids reading and raise critical funds for our school with our Scholastic Online Book Fair from Monday, November 16th thru Sunday, November 29th. The fair will connect your kids to notable books and inspiring characters, helping them become lifelong readers. While the Fair will be exclusively held online this year, we still plan on making it a fun and joyous experience for our kids. Features include:
Canyon Creek's own online store, with a large selection of titles, at reasonable prices. Access to over 6,000 products!
A Virtual Fair so you and your kids can experience the magic of the school shopping experience. Browse titles by grade, meet popular authors, and discover the comfort and joy of our Fair.
Every dollar you spend will benefit our school directly - 25% back in rewards to purchase new library books for our school!
All orders will be shipped directly to your home, with FREE shipping on book-only orders over $25.
Save these dates and view Canyon Creek's Fair site and store:
Fair Dates:
Monday, November 16th – Sunday, November 29th
Online Store:
https://www.scholastic.com/bf/canyoncreekelementary
Moving or Home Schooling
If your child(ren) are moving out of the Canyon Creek
area or you have made the decision to home school
your child, please notify our Registrar, Terri Jaenson at
tjaenson@nsd.org as soon as possible. The following
information will be needed:
Name of child
Grade
Teacher
New Address
New School
Attendance Line and Email:
Starting Monday, November 9th robocalls will go out to the parents of students who were marked absent for the day. The calls will go out in the evening during online learning. If you receive a call please follow the school attendance guidelines to excused your students absence.
Click here for the Student/Parent Handbook
Attendance Line and Email:
When your child will be absent from school, please call our 24-hour phone line at 425-408-5710 or email: CCAttendance@nsd.org and CC your students' teacher. Please leave a message or send in an email by 9:45am.
Prearranged/Extended Absences:
In the event that your child will miss more than two consecutive school days for a reason other than health or medical issues, complete and email the Pre-Approved Absence Request Form to Lynnea Webb lwebb@nsd.org. Please submit the form at least one week before the first planned day of absence. For additional attendance information is available on the school website.
Canyon Creek Family Survey Fall 2020
Please take the survey and share what you think Canyon Creek is doing well and what could be better. Survey results are used to improve the school's efforts in strengthening partnerships with families.

Please go to http://bit.ly/CCFamilySurvey or click on the QR code below.
Keep Checking Out Those Library Books!
Our library circulation program has had a fantastic start! We hope your students are enjoying their library books. We want to encourage families who have not participated yet to place their first order! For a complete introduction to the program, please see the Book Circulation Letter that went out to families in September. Here are some important reminders about our program.
The Book Delivery Form must be completed EACH TIME you are requesting books. For each Friday delivery, requests will be accepted until 3:30 pm on Tuesday of the same week (3 days before delivery day). If a form is not submitted, there will not be books on the bus or at the curbside for your student. This Friday, November 6th, the bus will be going around the neighborhoods near Canyon Creek, and there will also be a curbside option. In order to participate this week, the Book Delivery From must be completed by Tuesday, November 3rd at 3:30pm. Here is the schedule from now until the end of November:

Stops near Canyon Creek and Curbside: 11/6, 11/20
Stops around the district (may be more convenient for EAP families): 11/13 only (NO delivery Nov 27th)
The Book Delivery Form will include specific locations and times. Don't forget to hit "SUBMIT"!!!

Returning Books: For students who already have library books at home, please return these books to the bus stop or the curbside in the original bag labeled with your student's name. We will continue to use these bags for your student in future delivery weeks. In some cases, students may want to keep one book they already have, but the driver has 3 new books for them. We will make exceptions to go slightly over the 3-book limit in these situations. Please let your librarian know you would like to renew your book(s). If you decide you do NOT want new books one round, but still wish to return your books from last time, you may come to the bus stop or curbside without filling out the Book Delivery Form to return your books. Additionally, there will be a book return bin in front of the school office from 8:30 -11:00 am on Monday and Tuesdays if students cannot meet the bus driver to return their books.
Holds: Students were taught how to place holds for specific titles in a library awhile back. Here are written instructions for How to Place a Hold. Students are allowed 3 holds at a time. They can check the status of their hold at any time by logging back into the library catalog and clicking on "My Info." After families submit Book Delivery Forms, the librarians will first check to see if a student has any holds ready, and will add those to the order before selecting other books based on student request surveys (one-time interest surveys - see the Sept 23rd library lesson in Schoology). If there are no holds for a student, and the student did not complete an interest survey, then the librarians will choose 3 books for the student that are typically enjoyed by students in that grade level. So, placing holds and filling out interest surveys are not required to check out books! One final note about Holds: Due to wanting to ensure we are sharing popular titles with our entire school population, we are limiting the number of holds for the following series to one hold at a time per student: Dog Man, Harry Potter, Wings of Fire, Diary of a Wimpy Kid, Baby Sitters Club Graphic Novels, and Amulet Graphic Novels. This limitation is for each series only (in other words, it's fine to place one hold on Dog Man and one hold on Harry Potter). We will delete holds that go over the "one at a time" limit. Thank you!

For all other information, please refer to the Book Circulation Letter. Please remember to wear a mask and maintain social distancing at all times when meeting at a bus stop or curbside. We hope to see you in this next round to loan you some new books!

Mrs. Beavo kbeavo@nsd.org for 1st, 2nd and 5th grade
Mrs. Fiser kfiser@nsd.org for Kinder, 3rd and 4th grade
---
In Appreciation
Thank you PTA
For the BURSTING with excitement to bring popcorn Friday to each student.

Congratulation Caring Coyote Winners in October
October 2 Winners:
Kindergarten - Alistair H. - Mrs. Fleming
First - Sareen S. - Mrs. Axtell
Second - student from Ms. Hodgson
Third - Luke M. - Mrs. Holley
Fourth - Iris L. - Ms. Wong
Fifth - Zephyr W. - Mrs. Brown
October 9 Winners:
Kindergarten - Keira M. - Mrs. Roland
First - Evelyn C. - Mrs. McDonnell
Second - Aadithya M. - Ms. Valint
Third - Arsh J. - Mr. Clithero
Fourth - Clemence C. - Ms. Wong
Fifth - Caeden K. - Ms. Johnson
October 16 Winners:
Kindergarten - student from Mrs. Vasatka
First - Malia M. - Mrs. McDonnell
Second - Finley A. - Mrs. Kaai
Third - Mercer Z. - Mrs. Burkett
Fourth - Lively S. - Ms. Hall
Fifth - Piper S. - Mrs. Ducotey
October 23 Winners:
Kindergarten - student from Mrs. Fleming
First - Leo F. - Ms. Head
Second - student from Ms. Masterson
Third - student from. - Ms. Deer
Fourth - Laasya V. - Ms. Wong
Fifth - Tishya G. - Mrs. Brown
October 30 Winners:
Kindergarten - Claire S. - Mrs. Roland
First - Eleanor H. - Mrs. Barton
Second - Willow T. - Mrs. Hilgers
Third - Danica P. - Ms. Woo
Fourth - Gabriela F. - Mrs. Vancour
Fifth - Max T. - Mrs. Larson
---
PTA News
PTA activities are not sponsored nor endorsed by the Northshore School District or any of its schools. The District assumes no responsibility for the conduct during or the safety of the activities. Northshore School District shall be held harmless from any cause of action, claim, or petition filed in any court of administrative tribunal arising out of distribution of these materials including attorney's fees and judgement or awards.
---
Parent Education: Ending the
Silence for Families
Canyon Creek PTA welcomes NAMI (National Alliance on Mental Illness) Eastside for Ending the Silence for Families presented in English and Spanish. This virtual Zoom event on Monday, November 16th from 6:30pm-8:00pm is designed for all Canyon Creek Elementary parents and guardians. Learn more about the presentation and get Zoom meeting information.
La PTA de Canyon Creek da la bienvenida a NAMI (Alianza Nacional de Enfermedades Mentales) Eastside para Poner Fin al Silencio Para Las Familias presentado en inglés y español. Este evento virtual de Zoom el lunes 16 de noviembre de 6:30pm-8:00pm está diseñado para todos los padres y tutores de Canyon Creek Elementary. Aprender más sobre la presentación y obtener información de la reunión de Zoom.

Helping Hands
Canyon Creek PTA Helping Hands is back. This is a confidential program to offer assistance to families in our school community. Complete form (available in English & Spanish) to request support. Learn more and/or request support.
Canyon Creek PTA Helping Hands está de vuelta. Este es un programa confidencial para ofrecer asistencia a las familias en nuestra comunidad escolar. Toda la información es manejada por el gerente de la oficina de Canyon Creek. Forma completa aqui para solicitar apoyo. ¡Gracias!

PTA General Meeting
We are thrilled to welcome all to our General Membership Meeting on Tuesday, November 10th starting at 6:30 PM. Hear about what is new and upcoming with our PTA and community. Please join us early from 6:00pm-6:30pm for social time. Pre-register for Zoom link.
National Native American
In honor of all our native families, we hope you take extra time this month for yourself and your family to develop a deeper appreciation for our Native American culture. Learn more about National Native American Heritage Month.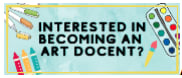 Art Docent Volunteers Wanted
Looking for a fun way to volunteer in your child's class? The Art Docent Program is adapting to remote learning and looking for volunteers to lead pre-made lessons during class Zoom meetings. You DO NOT need to be an artist! This is a program that celebrates all ability levels and lessons are made to be engaging and fun. Learn more and complete an interest form.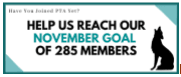 Have you joined PTA?
We would love for you to show your "vote" of support by joining our PTA. PTA has been working hard to bring our families community building, STEM and community support opportunities this year. It is only $10/annual dues to join and confidential scholarships are available. Join or renew your membership today.
---
District News
Free Internet Access through Ziply or Comcast/Xfinity
Having reliable connectivity to the internet is critical for your student's success during distance learning. The state recognizes this need, and has partnered with Ziply Fiber and Comcast/Xfinity to create Washington's K–12 Internet Access Program, which gives eligible families free internet access so your student can connect to online learning from home.
This internet access opportunity will provide you with faster, stronger and more reliable connectivity than hotspots or tethering to mobile devices, which will better support your student. If eligible, your free internet access is available through June 30, 2021.Click here for more information.
Power & Internet Outages
Power outages in the Pacific Northwest are a common occurrence during fall and winter months. Internet outages occur from time to time, even when power is maintained. Teaching and learning during Northshore Learns 3.0, although dependent on power and internet, will continue during power or internet outages. Asynchronous learning during power or internet outages is expected; attendance will be determined based on student or family evidence of participation in asynchronous activities.
In order to ensure students have access to online asynchronous learning activities in the event a teacher's power is out or internet connection is cut, teachers should ensure their course materials include information about how students can access online asynchronous lessons, such as those posted in the curriculum maps found in the Northshore Learns 3.0 Schoology Group. Teachers should also consider creating a folder or space within their Schoology course(s). Click here for more information.

I am kind, I am safe and I am a learner.